So you've decided to move back to Canada eh? Maybe you didn't like your new country, or maybe Canada lured you back through family, friends, access to nature, relative political stability, employment, universal healthcare, politeness, excessive skiing…. should I keep going?….. beavers, mild summers, few natural disasters, legal cannabis (pending July 2018), funny accents (or lack thereof), hockey, poutine, flannel shirts, immigrants, subsidized education, and of course the majestic moose.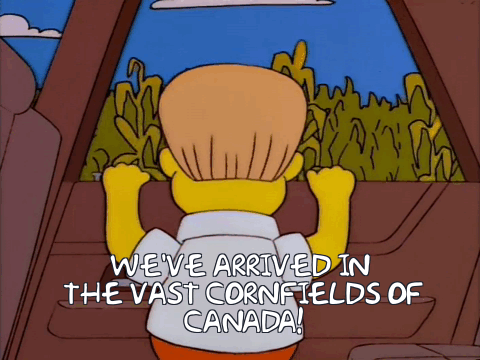 Regardless of your motives for returning you'll need to figure out how to re-establish your financial life to maple country. It's not going to be simple, but it can be relatively cheap.
The information here will also be relevant to new immigrants. If you are a new immigrant or refugee there are additional government services to help with your transition that us former residents don't get.
PICK A RE-ENTRY DATE
It's very important that you pick a firm date to regain Canadian residency. Both countries will be after your precious taxable income and this date determines who gets first dibs. Typically it's the day you physically arrive in Canada. The CRA will use this date to determine when to start taxing you. Here's some things to do before and after that date:
ORGANIZE YOUR INTERNATIONAL FINANCES BEFORE YOU RETURN
You'll need to decide what to do with your foreign financial accounts. This decision will mostly depend on your plans for the future and how the other country deals with non-residents.
If you've spent a significant amount of time abroad you've probably established some roots in your new country. Maybe you found a beautiful spouse who will want to visit their family back home every year. If you expect to be making repeat visits you'll probably want to keep a bank account open for spending money. First check to see if the foreign bank allows non-residents to hold accounts, and check what you need to do to avoid monthly fees. The money will be just sitting there for months at a time and you wouldn't want it to get eaten by fees.
Depending on your country you might want to keep some of the currency anyways. USD have always been valuable and should continue to be in the future. The downside is that the money will be just sitting there losing value to inflation. I'd advise against holding your overseas money in a savings account that earns interest. Chances are you'll be earning 0.1% which might be a few dollars per year and you'll have to deal with more complex foreign taxes.
REASONS TO KEEP A FOREIGN BANK ACCOUNT
Frequent visits to said country
Currency diversification
Easy purchases in foreign currency
Bank diversification
REASONS TO NOT KEEP A FOREIGN BANK ACCOUNT
No plans to return to said country
Avoiding losing money to inflation
Avoiding losing money to bank fees
Avoiding foreign taxes on bank interest
Simplicity of financial account consolidation
What's that? you got fired and your visa is void and you're returning to Canada tonight? Bummer. Most reasonable banks should let you transfer your money and close your account remotely. Probably best not to mention that you got deported till after your money is safely back in Canada.