The market is down about 16% due to fears over oil prices and the novel coronavirus. For many of us that's thousands of dollars vanished. Maybe tens of thousands. Might as well end it right?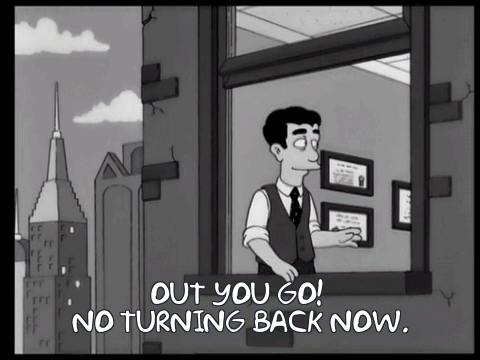 Side note – the epidemic of suicides after the 1929 crash is a myth.
First things first. You didn't sell did you? DID YOU? I sure hope not. If you did you'd better rebuy everything you sold, praying the price hasn't moved. Here's what everyone FOOLISHLY thinks:
Oh I'll just sell my investments now and re-buy them when the market bottoms out
WRONG
How do you know the market isn't going to rebound the day that you sell? How do you know where the bottom is? YOU DON'T. No one does. Some people will claim they know a bottom, but predicting it accurately is like predicting a spin of the roulette wheel.
Let's look at a few scenarios. I'll show you some market data, and you try to determine if now's a good time to sell everything while you wait for the market to bottom out. I removed the dates and of course you don't know what's going on in the world. But let's try to make some predictions based on the chart. The second image in each scenario will have a red line where the first chart ended.
SCENARIO 1
SCROLL DOWN FOR RESULT
–
–
–
–
–
RESULT
---
SCENARIO 2
–
–
–
–
–
---
SCENARIO 3
–
–
–
–
–
---
SCENARIO 4
–
–
–
–
–
FINAL THOUGHTS
I hope this quiz taught you that predicting trends is essentially a coin toss. Volatility in the market makes conditions essentially gambling. In nearly all cases it's best to hold or buy while stocks are discounted.
If you really want to try your hand at stock picking you should set aside a small amount of your total and accept that it's gambling. If you're like me, you'll promptly lose most of it.
Just don't listen to your panicky coworker who's telling you to abandon ship on your long term investments:
Spam your friends: