SUMMARY:
Transferwise is the cheapest way to send money internationally compared to traditional bank transfers.
More Info:
Unless you have no international ties you've probably had to transfer money abroad and know that international transfers are expensive. Banks have transfer fees and sometimes hidden fees built right into their exchange rate. Local currency exchanges are not good for large sums(+$1000) as they normally deal in cash only. Transferwise tells you their exact fees up front instead of hiding them in the exchange rate.
What is Transferwise?
An international currency transfer service that doesn't actually move money internationally. How was this not a thing sooner? To send money abroad you'll pay your local currency into their local bank fund. They calculate the equivalent amount in the foreign currency and send it from their foreign bank, thus no money actually goes across any borders and they can charge a smaller fee. The banks normally transfer money over the border using SWIFT (Society for Worldwide Interbank Financial Telecommunication) and incur the fees that go with it. This video will further explain Transferwise's platform:
Why would I need to send money abroad?
Consider these scenarios where you'd send money to your own international bank account or to someone else:
Employer is transferring you abroad
Study abroad in Europe
Teaching English in Asia
Working holiday in Australia
Bought investment property abroad
Snowbird in USA
Nigerian prince needs cash
Sending money to support your family abroad
Married a beautiful person from abroad
Why isn't a bank wire transfer good enough?
Wire transfers are expensive. You'll often get a $50 fee from the sending bank and $25 from the receiving bank. Some banks will advertise a 0% commission fee. Seems pretty good right? Wrong, no one does anything for free (except for me writing most of these articles if you have an ad blocker and don't click on anything). The banks will build a fee right into the currency exchange rate.
Hypothetical example: Let's say we want to send 250 schmeckles to our friend in C137. The exchange rate is 1 CAD to 0.25 schmeckles which means we should expect to send $1000 with no fees of any kind. We have 2 banks and Transferwise to choose from.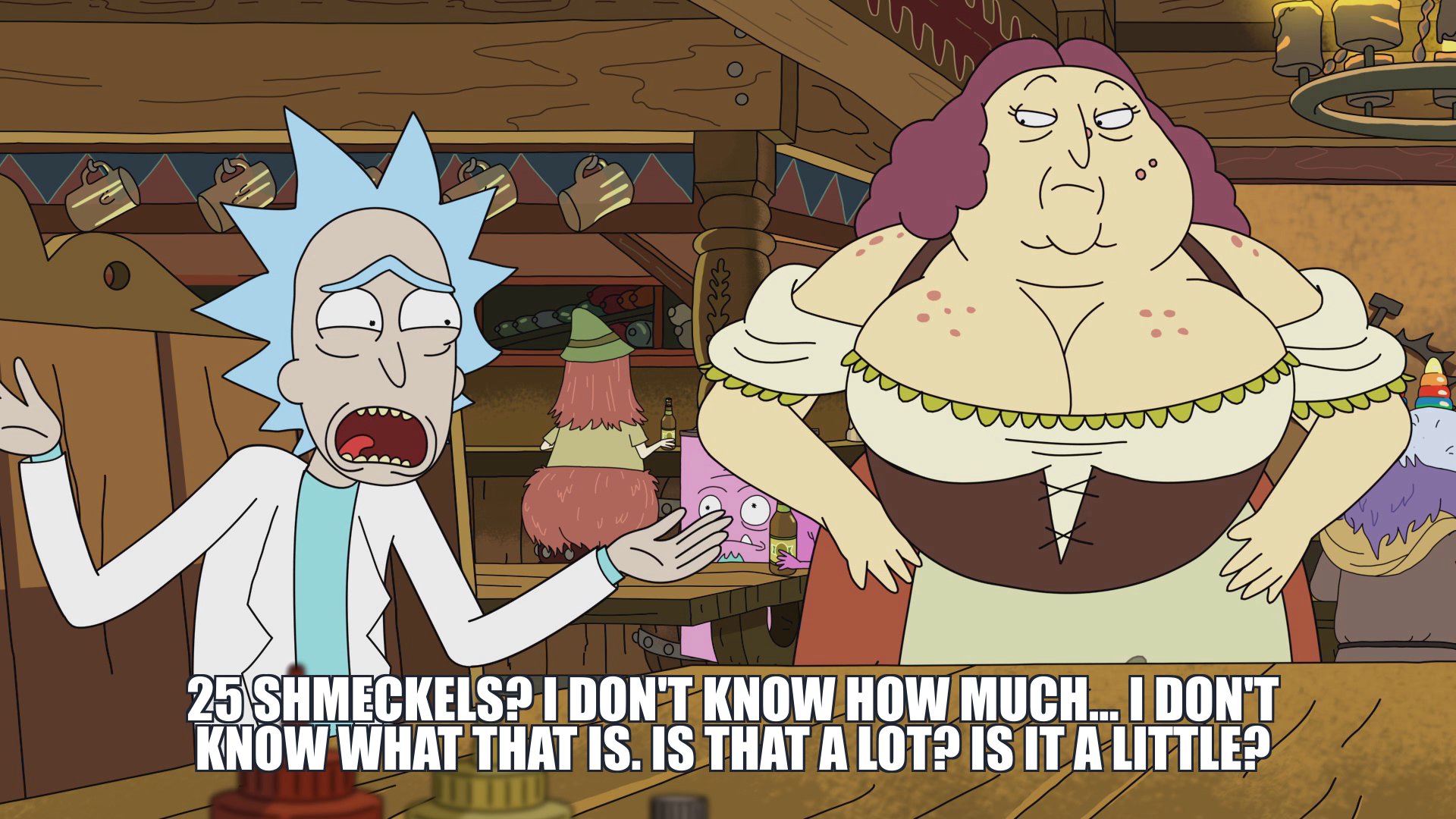 | | Advertised Exchange Rate | Commission | Total send in Transfer | Difference |
| --- | --- | --- | --- | --- |
| Bank A | 0.22 | $0 | $1086.96 | +$76.96 |
| Bank B | 0.25 | $50 | $1050.00 | +$40 |
| Transferwise | 0.25 | $10 | $1010.00 | – |
As you can see Bank A advertised a $0 commission but built a fee into their exchange rate. Bank B had a flat rate of $50 (which doesn't include any fees from the receiving bank). Most banks will have both a poor exchange rate AND commission fee. Transferwise calculates their fee as a portion of the total amount transferred. The fee is based on the currency and normally is reduced if you send more than $9,500. Here are a few currencies and their fees when transferring from CAD:
| | |
| --- | --- |
| Currency | Fee |
| USD | 1.0% |
| British Pounds | 0.85% |
| Euro | 1.0% |
| Indian Rupee | 1.0% |
| Australian Dollary-Doo | 1.0% |
| Japanese Yen | 1.2% |
| Nigerian Naira | 0.5% + $3 |
Why does Transferwise cost less than banks?
Transferwise doesn't actually send any money across borders. You will send Canadian money to their bank in Canada, they will calculate the equivalent amount in the foreign currency and use the foreign bank account to fulfill the request. Meanwhile the traditional bank uses SWIFT (Society for Worldwide Interbank Financial Telecommunication) to actually send the money across a border which is more expensive.
Seems like a hassle when I can just call my bank
Transferwise is as simple as an online bank transfer. You simply need to sign up on their website, enter how much you want to send, how to send it (email or direct bank transfer), and to whom you're sending it to. Then pay with a bank transfer or from a debit or credit card. Here's another video summarizing how it works:
The way we do anything continues to change, after discovering Transferwise I never plan on doing an expensive wire transfer again and neither should you. Millennials are striking down another outdated idea!
Spam your friends: